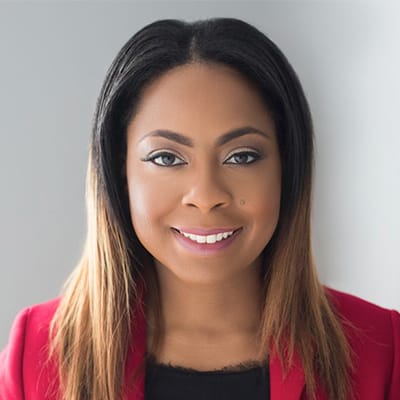 Erika Marshall
Vice President, business development, Lockheed Martin
Erika is a proven leader and strategic integrator with over 15 years of experience at Lockheed Martin. She has had the pleasure of serving both Military and Federal Civilian customers such as the U.S. Navy, the U.S. Air Force, U.S. Special Operations Forces, as well as the Department of Homeland Security. 
Erika joined the company as a Software Engineer on the MK41 Vertical Launching System (VLS) and her background includes Systems Engineering, Program Management, Capture Management, and Business Development. Within Lockheed, Erika has held roles of increasing responsibility within Aeronautics, Information Systems & Global Solutions (IS&GS), and Rotary and Mission Systems (RMS) business areas.
For her career achievements Erika received both Modern Day Technology leader and All Star Technology leader awards from the Career Communications Group. Additionally, she was a 2014 Lockheed Martin NOVA award recipient.
Erika is originally from Jacksonville, FL. She received her Bachelor of Science and Master of Science degrees in Computer Science from Spelman College and The Johns Hopkins University, respectively.  
Learn more about Extraordinary Women Leading Change