Heather Geronemus
Senior Director, Social Equity, Opportunity and Impact
UKG (Ultimate Kronos Group)
Heather Geronemus trained as a professional ballerina while completing her Bachelor of Science in Marketing at New York University.  At NYU, she also became a leader for the school's Jewish Heritage Program, supporting and developing student mentoring, peer networking and education programs.  Heather remained active in JHP post graduation as an on-campus fellow, and now as a member of the Alumni Advisory Board.  She was honored by the organization in 2012 for her leadership and personal charitable efforts.
Ms. Geronemus began her professional career at Bloomberg in New York as part of the publishing organization, later moving into the company's financial products operation, where she held both marketing and product training roles.  She moved to South Florida and joined Ultimate Software in 2010.
Heather began her career at Ultimate Software in Marketing in 2010, promoting the company's cloud based-human capital management and employee experience solutions.  Heather now serves on the Public Relation team for the firm, overseeing Media, Customer & Community Relations. Ultimate is one of South Florida's most respected technology businesses, supporting customers including the Miami HEAT, Bloomin' Brands, Feeding America, SUBWAY, and Yamaha Corporation of America.  The company is regularly recognized as an employer of choice, ranked in the top 25 in Fortune Magazine list of Best Places to Work for eight consecutive years.
Heather is one of Broward County's young leaders, remaining constantly and actively involved with the South Florida community.  Following the loss of her father to a drunk driver in 2009, Heather took a leadership role in Fort Lauderdale's Mothers Against Drunk Driving organization.  She established and chaired the Annual Walk Like MADD & MADD Dash Fort Lauderdale in 2011, 2012, 2013, 2014, 2015, 2016, 2017, 2018  and 2019 raising over 2 million dollars for MADD and received the 2011-'12 and 2014 MADD Florida Hero Award, for outstanding achievement.  In addition, she regularly represents MADD with local, state and federal elected officials, travelling to Washington D.C. to meet with Florida's Congressional and Senatorial delegations.  Heather's efforts were recognized at MADD's 2012 national conference, where she was awarded the Linda Kitazaki Volunteer Fundraising Award.
Ms. Geronemus was also named Outstanding Volunteer Fundraiser of the Year by the Association of Fundraising Professionals at their National Philanthropy Day 2014 for her work with MADD Broward. Heather is proud to serve as a Vice Chair of the National Board of Directors of Mothers Against Drunk Driving.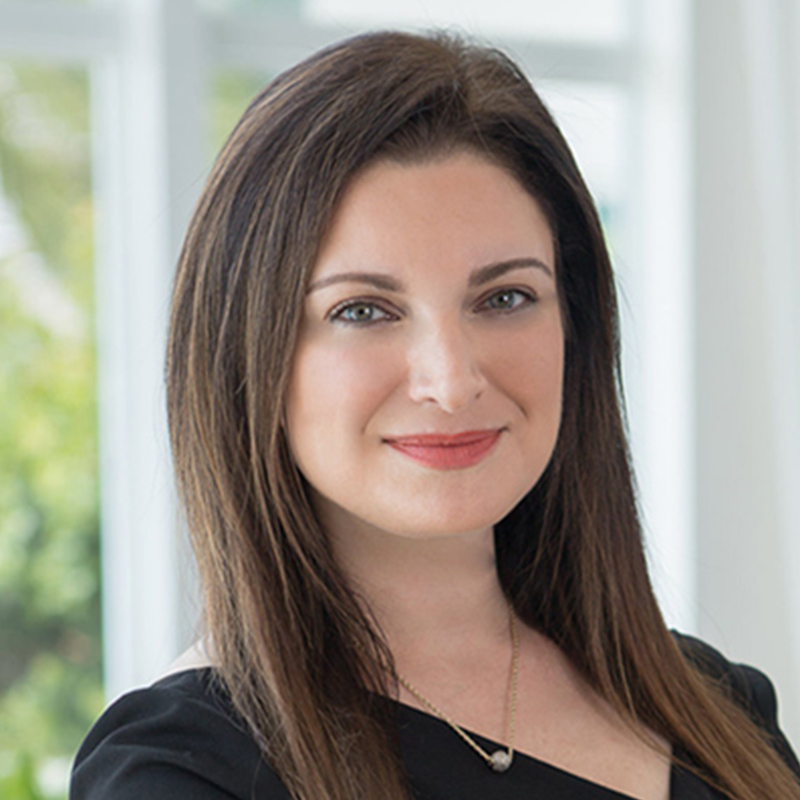 Heather's charitable commitment extends to the National Multiple Sclerosis Society, where she has volunteered since the age of three and served as committee member and mentor to community members for the organization's South Florida chapter, supporting both fundraising and awareness events. Heather serves on the Board of Trustees of her alma mater, Pine Crest School, after years of service to the Advisory Council and Alumni Advisory Council.  Heather is a member of the Advisory Board of Cystic Fibrosis as well as the American Heart Association's Executive Cabinet. She also serves on the Broward Sheriff's Foundation Board of Directors and the Winterfest Boat Parade's Boards of Directors.  Heather serves on the Emerging Leaders Council of the Greater Fort Lauderdale Alliance. She previously served as Co-Chair of the Steering Committee for the Broward Center for the Performing Arts Ghost Light Society.
Her work has been profiled in People Magazine, the Sun Sentinel, and she has appeared on NBC, ABC and CBS to discuss issues and efforts to fight drunk driving. Heather is a graduate of Leadership Broward Class XXX, a 2013 Cystic Fibrosis South Florida's Finest Honoree and a 2013 Florida Panthers Hero Among us Honoree. Heather was honored to be named as one of South Florida Business Journal's 40 Under 40 in their 2014 Class.  In 2015 Ms. Geronemus was recognized as an Up & Comer for Public Relations by South Florida Business & Wealth Magazine. In 2016 Heather was featured as one of Gold Coast Magazine's Powers for Good. In 2017 Heather was featured as one of inWeston Magazine's 20 Under 40 and was named a Woman of Distinction by March of Dimes. In 2018, Heather was named Humanitarian of the Year by the Emerald Society.
In her spare time, she is an avid athlete and spends every minute possible with her friends and family in New York.
Learn more about Extraordinary Women Leading Change