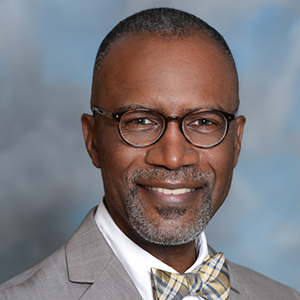 Michael A. Finney
President & CEO,
Miami-Dade Beacon Council
The Miami-Dade Beacon Council serves as the official economic development partnership for Miami-Dade County. The not‐for-profit public‐private organization focuses on job creation and economic growth. Since 1985, the organization has assisted more than 980 businesses that have created more than 65,000 direct jobs and added more than $4 billion in new capital investments.
As President & CEO, Mr. Finney champions the County's efforts to market Miami-Dade as a world class business destination. He collaborates with key stakeholders including; Miami-Dade County, Local Governments, Career Source South Florida, the Greater Miami Convention & Visitors Bureau, the Miami-Dade Council of Chambers and key private sector leaders throughout the community.
Prior to his current role, Mike served Michigan Governor Rick Snyder as Senior Advisor for Economic Growth, President & CEO of the Michigan Economic Development Corporation (MEDC) and as President and Chairman of the Michigan Strategic Fund. Under Mike's leadership, the MEDC moved to the forefront of U.S. economic development organizations with innovative new initiatives, including Pure Michigan Business Connect, Community Ventures, and the revitalized "Pure Michigan" tourism campaign.
Mike serves on the Boards of Directors of The Greater Miami Chamber of Commerce, The Greater Miami Convention and Visitors Bureau, and the Saginaw Valley State University Foundation Board. He previously served as Chairman of the Michigan Strategic Fund Board, the City of Flint Michigan-Receivership Transition Advisory Board, the State Science and Technology Institute, the Detroit Riverfront Conservancy, and the Michigan Venture Capital Association Board.
He has received numerous awards and recognition including the 2018 and 2019 Florida Trend 500 Most Influential Floridians, 2019 South Florida Business Journal Power Leaders 250, the 2018 Miami Today Book of Leaders, 2014 Michigan Venture Capital Association Lifetime Achievement Award; 2012 Michigan Chronicle Legacy in Motion Newsmakers; Named by Crain's Detroit Business and one of the 2010 "Most Powerful People" in Michigan, 2008 Saginaw Valley State University Outstanding Alumnus for the College of Business and Management; named by Crain's Detroit Business as one of the 2007 Newsmakers of the Year; and the 2005 Minett Distinguished Professor at Rochester Institute of Technology.
Finney holds a Master of Arts in Human Resources from Central Michigan University and a Bachelor of Business Administration from Saginaw Valley State University.
Learn more about Extraordinary Women Leading Change