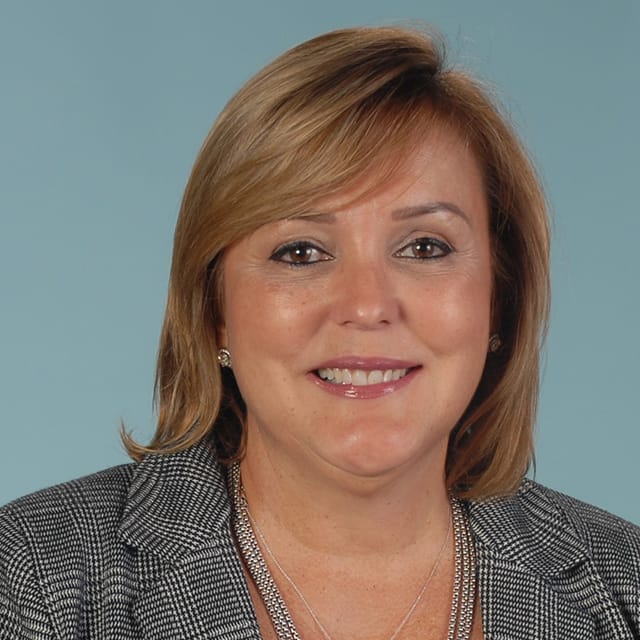 Nivia Santiago
Regional Vice President- South Florida & PR
Walgreen Co.
Nivia Santiago is a Regional Vice President for Walgreen Co., the nationwide drugstore chain headquartered in Deerfield, IL. She is responsible for leading Walgreens Retail and Pharmacy Operations for nearly 600 locations representing 6,100+ team members in Puerto Rico & St. Thomas, USVI and South Florida.
Nivia graduated with a Bachelor of Science degree with a major in Pharmacy from the Puerto Rico University. Nivia joined Walgreens in 1985 as a pharmacy intern. During her tenure, she has held various leadership positions, ascending from Pharmacy Manager to Store Manager to District Manager in various cities across Puerto Rico. In 2004, she was promoted to Corporate Operations Vice President in Deerfield, IL.  Nivia transitioned to Regional Vice President in 2009, being responsible for the market and store operation for Puerto Rico. In 2013, her market expanded to the St. Thomas, USVI region, and in May, 2019 her market extended even more including South Florida, US.
She has worked very closely with government entities as the face of Walgreens involved in government projects that potentially impact the community and the company.  She is accountable of maintaining good relationships between our company, and the local healthcare organizations, vendors, managed care organizations and all other business partners. She acts as liaison, at the local level, between all corporate departments to ensure we can localize company strategy and support the Puerto Rico & South Florida Market Market.
In addition, she is actively involved with various non-profit organizations such as ACS, MDA, Puerto Rico Lung Association, Puerto Rico Heart Association, HIV Local Organizations, Jane Stern Community Library and among others . Nivia also is an active board member of Enactus and is a board member for the San Jorge Children's Hospital Foundation. She is also an active member of the Puerto Rico Pharmacists Association. Additionally, as part of her achievements, she have been recognized as one of the "Top 10 Business Women" in Puerto Rico.
Learn more about Extraordinary Women Leading Change