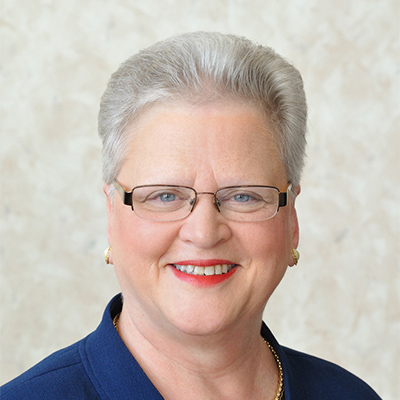 Penny Shaffer
Market President South Florida,
Florida Blue
Penny Shaffer is the Florida Blue market president for South Florida, responsible for the company's business operations in an eight-county region from the Keys north to the Treasure Coast.
Prior to joining Florida Blue in 2006, Shaffer served as vice president of Global Services for the Americas region at AT&T. During her 26-year career at AT&T, she held various executive positions in sales, service, quality management and global operations. In addition to U.S. postings, she has lived and worked in Madrid, Dublin and Mexico City.
Throughout her career, Shaffer has been active in community and professional organizations. She is past chair and board member of the Greater Miami Chamber of Commerce; a member of the executive committee of the United Way of Miami-Dade; a member of the CEO council and executive committee of the Greater Fort Lauderdale Alliance. She is also on the board of the Orange Bowl Committee and past chair and board member of the Miami-Dade College Foundation. She is also a member of the International Women's Forum. In addition, she is an adjunct professor at the University of Miami School of Business and serves on the school's Health Sector Management and Policy Advisory Board.
Shaffer holds a Bachelor of Arts in political science from Frostburg University and an International Executive MBA from Fordham University. She also holds a Ph.D. in international business administration from Kennedy-Western University.
Learn more about Extraordinary Women Leading Change