Briyidt Ripamonti
President & Director,
Empresaria Magazine
Briyidt's professional career placed her among the most Influential Latin Women by ART Bodega Magazine in 2017. She has starred in many editorials highlighting her contribution to the thoroughbred, fashion, and lifestyle industries.
Since 2010; she has carried out several projects under the Ellas TV US brand to promote the formation of the CLUB ELLAS VIP concept, unifying under a single umbrella the leading women in Latin America and the United States. Her bet, unsurprisingly, is focused on women. That is why Nearctic LLC promotes initiatives that seek to exalt the figure of women, highlighting it as a transforming force in society.
Briyidt holds a position on the Board of the Honoris Causa Foundation in Miami, among other non-profits organizations. She actively participates in advisory boards contributing ideas for women and children's empowerment and cultural defense for the community in Miami.
She enjoys speaking on how to promote the transformation of women's lives as the nucleus of society, the creation of high-performance teams and business trends. She actively participates in the social ecosystem and entrepreneurship at the international level.
Recognitions & Awards
2022-2023 Board of Directors at GCI Worldwide Corporation for the EWLC executive board member role of Extraordinary Women Leadership Change.
2021 Recipient of the Keys to the City Wholesale in Yuridia Guanajuato State of Mexico as Citizen of Honor and declaration of the Day of August 25 as Briggith Ripamonti Day.
2021 Official appointee by Broward Organization to represent FITCE Florida trade & cultural missions from Latin America. Dubai participation as guest speaker at Global Women Leaders conference invited by IIMSAM – the intergovernmental observer at ONU, she will attend in representation of LATAM FOUNDATION.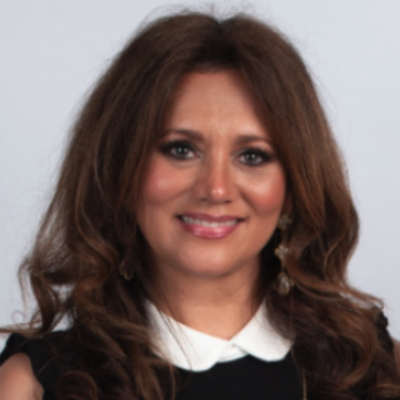 2019 Woman of the Year Award from the Mexican Chamber of Commerce for Women, (recognition in the 2019 hall of fame by CAMADEM- 2017)
2019 Recognition for her leadership foundation Inspirare & Club Ellas VIP BY the Gli stati Generali delle DonneItalia and the national women congress 2019 Horse Racing Industry.
2018 Nominated first Latina woman to produce a concert under the Billboard Latin Showcase franchise in CHILE, with more than 14,000 attendees at the Santiago Movistar arena.
2018 Latin Woman of the Year Award 2018 by Colombian American Chamber of Commerce, Washington D.C. 2017.
2017 Gratitude Award from Fundacion Valores from FVE association.
2016 Award VIP Woman of the Year at Greatest Women of NAWP Association in the United States.
2015 Nominated Official Brand Ambassador for the institutional campaign "Mexico en la Piel".
2013 and 2016: Successful family owner at Santa Rosa Stables thoroughbred Stable, Winner at Derby National de Peru.