Christine Barney
CEO & Managing Partner
rbb Communications
Christine is our fearless leader. An inspiring public speaker, creative writer and analytical thinker, she drives strategic and creative operations while being hands on with B2B/B2C global, national and local brands who want unvarnished truth and real answers. Christine has thoughtfully guided entities like Thomson Reuters and Masterfoods/M&Ms through a variety of needs such as change management, lead generation, mergers & acquisitions, executive communications and brand development.
A firm believer that happy employees create happy clients, Christine leads the agency's diverse team of Counselors, Connectors and Creators. With her innovative management style and "employee-driven" philosophy, the firm is a repeated winner in "Best Place to Work" rankings, has enviable Glass Door ratings and average Employee and Client tenure (9 years) that blows most other agencies out of the water.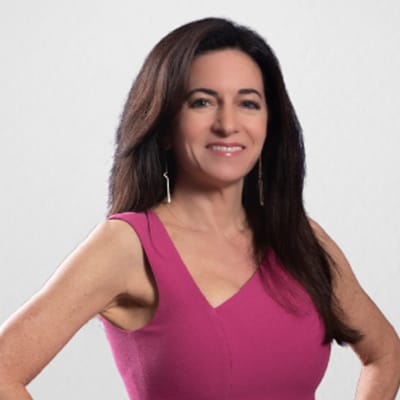 An active and influential community leader, Christine is the past chair of the South Florida Business Council, the Greater Miami Chamber of Commerce, Public Relations Society of America (PRSA) Miami, Florida International University Metropolitan Center; and a member of Leadership Florida, the Orange Bowl Committee, the International Women's Forum, the Page Society and is among the 2020 Florida Influencers Series and the Florida 500. Christine is Accredited in Public Relations (APR) by the PRSA where she received the 2016 Bill Adams Lifetime Achievement Award.