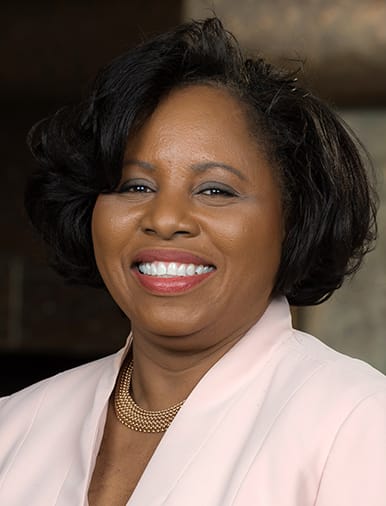 Camela Glean-Jones
CFO & Executive Vice President, The miami-dade beacon council,inc
Camela Glean-Jones is a dynamic operational and financial leader with a long list of accomplishments in her 32-year career with a leading economic development organization as well as Fortune 500 and entrepreneurial firms.
Since 1993, Ms. Glean-Jones has served as Chief Financial Officer and Executive-Vice President of Administration for The Beacon Council, Miami-Dade County's official economic development partnership. In that role, she was named a 2011 finalist for the South Florida Business Journal Chief Financial Officer Awards, which honor the innovators, strategists and pioneers in this key sector of the region's economy.
•Assisted in the recruitment effort of Southern Command from the Republic of Panama to Miami-Dade County by managing temporary office space for the lead team.
•Successfully managed $35 million in a federal, state and local grant program, and a $10 million bridge loan program sanctioned by the State of Florida with a 95% repayment to the state.
•Assisted in the launch of a Hispanic Venture Fund in partnership with other local chambers of commerce.
Prior Positions Ms. Glean-Jones began her accounting career in 1980 in Panama as an accountant for entrepreneurial corporations. In 1986, she relocated to the United States as an accountant with the New York-based firm Shandong Enterprises, and joined Columbia Tristar Home Video a year later.
After moving to South Florida, Ms. Glean-Jones served as controller of We Will Rebuild, Inc., a non-profit organization, established after Hurricane Andrew devastated the county's southwest area in 1992. She successfully established the back office operation for this start-up organization, which raised $26 million in local, state and federal grants along with private national and international contributions dedicated to re-building southern Miami-Dade County.
Community Service Deeply committed to community service, Ms. Glean-Jones serves on the board of the American Heart Association and is actively involved with the United Way, the University of Miami Mentor Program and the YWCA. She has also participated with the University of Miami Mentor Program, and served as treasurer for the Saint Thomas Episcopal Parish School Parents Association.
Personal Ms. Glean-Jones is fluent in both English and Spanish and maintains professional affiliations with several organizations.
Learn more about Extraordinary Women Leading Change