Gabrielle Finley-Hazle
President & CEO Dignity Health Arizona Central and West Valley Market Dignity Health St Joseph's Hospital and Medical Center
Gabrielle Finley-Hazle is President & CEO of Dignity Health Arizona Central and West Valley markets, which includes Dignity Health St. Joseph's Hospital and Medical Center, Dignity Health St. Joseph's Westgate Medical Center, and several outpatient and satellite operations throughout the greater Phoenix area. Dignity Health St. Joseph's Hospital and Medical Center is a large teaching hospital and a proud partner of Creighton University.
Finley-Hazle leads a team of more than 6,000 employees and physicians who are dedicated to providing excellent patient care and improving the quality of life in the community. She is a servant leader who focuses on improving the health of patients through systems of care and making a positive impact in the communities she has the privilege to serve. She is a strong advocate of employee engagement and development and passionate about community benefit and health equity programs.
With more than 20 years of experience in healthcare management and leadership, Finley-Hazle has served in executive positions in investor-owned, not-for-profit, as well as faith-based healthcare systems. She has also worked at several teaching hospitals in collaboration with major universities in the Southeastern United States. She holds a master's degree in health care administration and a bachelor's degree in human biology, health, and society from Cornell University.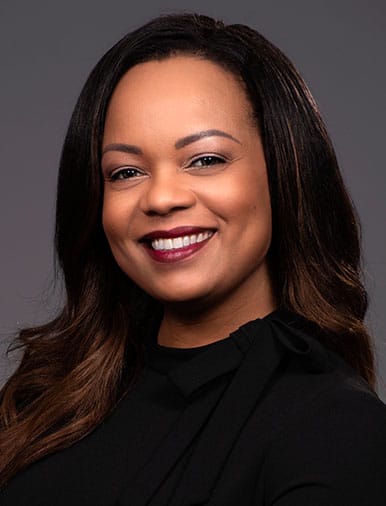 Finley-Hazle has also been the recipient of numerous awards and recognitions, including Becker's Hospital Review Top 15 Hospital and Health System Leaders Under 40; Legacy's Top 25 Most Prominent and Influential Women in Business; and Goldman Sachs' Leadership Award. She was recently named one of the Most Influential Women in Arizona in 2021 by Arizona Business Magazine. She was also an honoree of the 2020 Women Achievers of Arizona by the Arizona Capitol Times.
Finley-Hazle enjoys spending time with her family studying the bible, volunteering, and dancing. She is also proudly devoted to her faith.
Learn more about Extraordinary Women Leading Change