Why run Corporate
Development Programs?
Today the pace of life is very fast. Technology impacts all areas of life, including business. Working with so many different industries and corporations we learned that to grow a business requires more than just adjusting to the trends of the market. It requires being ahead of the trends, creating them, innovating and standing out by being a leader. But doing all that in a fast pace requires giving attention to one of the most important assets any company possesses: its people. No matter how fast technology can grow, in order to set up a new standard, you need to make sure the people have been taken care of.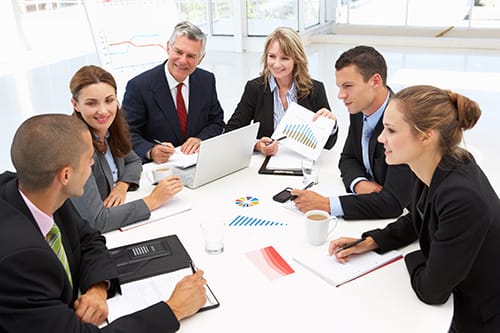 .Provided with the basic and cutting edge tools, leaders and professionals will:
Help the leadership team to create a vision or set the tone for others to embrace it;

Establish alignment among teams;

Keep a harmonious environment and great communication flow;

Maintain or increase levels of performance;

Develop talent and grow individuals in their careers;

Grow business development.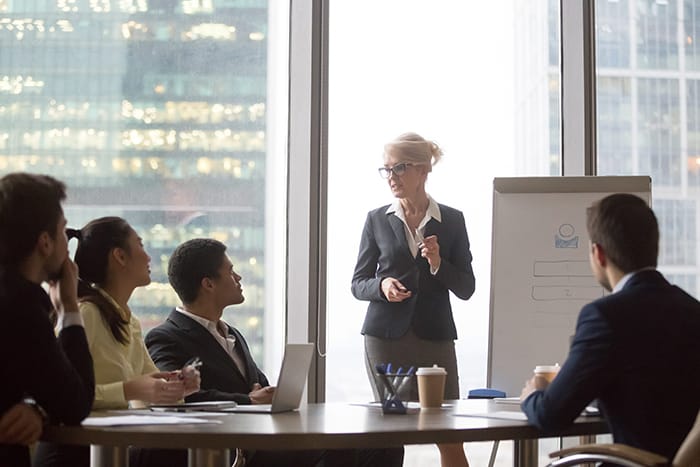 Examples of topics of interest may be:
Developing Outstanding Leaders

Designing and Delivering the company's vision

Creating alignment among C-Suite members

Embracing Principle-Based Leadership

Elevating Sales Professionals to Executive Sales Consultants

Mastering the Sales Process in Six Steps
What are the benefits of the 

in-house customized training?
It's all about your company. Your company values, culture, challenges and goals. 

It will accommodate your team's schedule and your time availability.

It is designed with your team's challenges and goals in mind.

It is cost effective because it avoids having your leaders or professionals taking time from their work to participate in programs that are not specific enough for their realities.
Does one size
fit all?
We know every company has its unique culture, its values, and beliefs. Each company experiences different phases in their growth, therefore their specific set of challenges. 
We understand that one size does not fit all, therefore we focus on:
Learning your particular culture

Assessing your leaders and professionals

Understanding your challenges and goals

Designing a program that fits your needs

Implementing it in a timely manner and

Sharing with your leadership future recommendations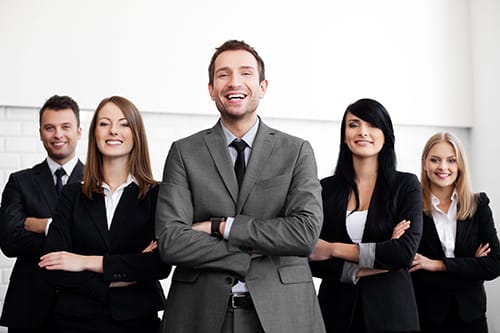 Once we have made our analysis, and know what set of objectives you have for your leadership team or professionals, we work together with you to identify the best training, the best process and systems to support the continuous development of their skills set as well as their mindset.
How does that work for my company?
We set up a time to learn about your company's culture, needs, goals, challenges and understand the dynamics of your team members.

As we understand your vision, we will study you particular situation and get back to you to give you an idea of what is necessary for us to work together and support you in achieving your goals.

Once you agree with our quote and ideas suggested (we always work together to make sure you are happy with our plan of action) we then set up dates and times for the work to start. 

The Corporate Training programs are very convenient because they are done virtually.  It saves team members traveling time because right after the training they are ready to jump in on the next call.
Request more information about our Programs