Influence For Closing Sales
Are you ready to take your Sales Results to the next level?
With you in mind, we developed an outstanding Training Program to create an impact on the way you do business, close sales, influence yourself and the people around you. 
Through the Influence for Closing Sales Seminar Series, you will learn how to:
Raise your Sales skills to a whole new level;

Become a more effective communicator and develop relationships that can turn into business more often;

Influence prospects through an effective sales process and gain their commitment to buy;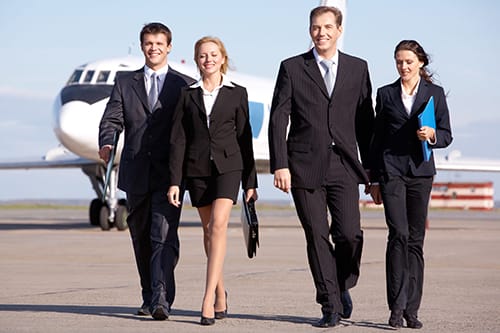 Understand your internal resources (conscious and unconscious) and create behavioral change where needed

Succeed in today's competitive market place;

Move from handling objections to providing certainty to the client, leading to a win-win negotiation;

Upgrade your business philosophy and lead the way through excellence, as you increase your income or revenue.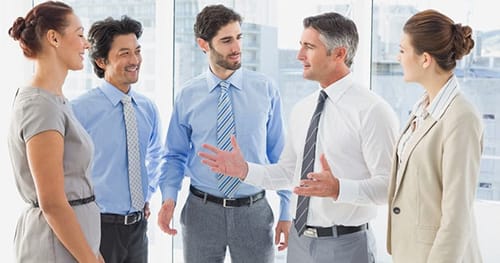 The Power of Influence
"The Power of Influence" seminar will start you on the journey of taking your ability to influence to a whole new level!
Through this seminar you will learn how to:
Access your own power of influence
Understand how the power of Influence can be your competitive advantage when closing sales
Distinguish verbal from non-verbal influence and how to use the power of each when communicating with others
Remove barriers that are holding you back from expanding your ability to influence and grow your clientele
Understand how powerful questions are the answer to successfully influence anyone
Overcome the three main barriers that prevent you from being able to influence
Find out how to use the game changer techniques for influence that will powerfully impact the way you do business and live your life!
Presentations that Sell
The "Presentations that sell" seminar is the ultimate tool that can allow you to:
Prepare yourself to present and sell successfully
Understand the difference between presenting and selling one-to-one compared to presenting and selling one-to- many
Engage and connect with your audience regardless of size
Learn the secret of coming across trustworthy and inspiring so others want to buy from you, instead of pressuring people to buy or worse, feeling fearful of asking for the business
Sell more successfully by using the reverse pathway to closing
Present with impact without depending on a Power-Point or computer
Enhance your self-confidence and increase your closing ratio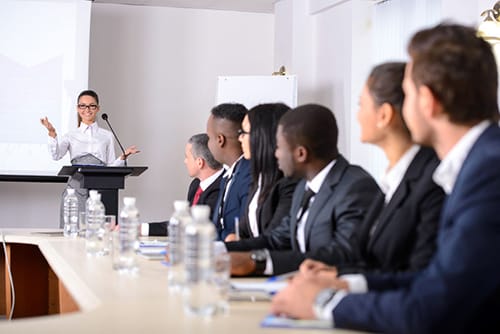 Learn how to use your presentation as a tool to strategically increase your sales!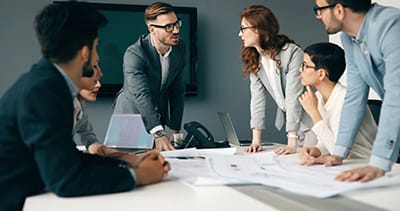 Strategic Negotiation
The "Strategic Negotiation" seminar will start you on the journey of taking your ability to negotiate to a whole new level!
Through this seminar you will be able to:
Discover your power to negotiate strategically
Use systematic influence in negotiation – your ultimate tool to gain financial commitment
Understand conscious and unconscious process of your client's purchase decision
Eliminate habits or behaviors that are sabotaging your ability to negotiate successfully and close more deals
Learn the key questions you need to have answered before the negotiation process starts, so you can gain competitive advantage
Position yourself to get what you want from a negotiation
Overcome the 10 most common mistakes when negotiating and increase your sales
Successful Closing
The "Successful Closing" seminar will start you on the journey of taking your ability to close deals to a whole new level!
Through this seminar you will learn how to:
Maximize your ability to close faster and more often
Shorten your sales cycle by using proven techniques that make clients ready to buy early in the process
Understand how to use ratios (conversion and closing ratios) to increase your financial success
Breakthrough fears and anxiety of asking for the business and increase your ability to close more deals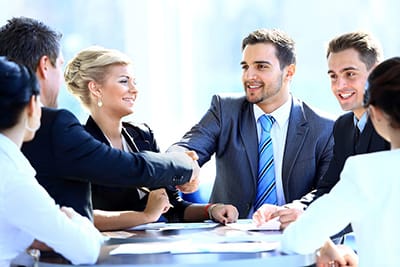 Handle objections proactively and gain confidence to close
Avoid the 7 most common deal breakers so you can be ready to sell successfully
Uncover what's behind your client's inability to say "yes" to you as often as you want and turn this around, gaining your client's commitment more frequently and successfully
Request more information about our Programs